Eicma is an important event for those who love and work in the motorcycle industry. This show is the great showcase of new products that attracts curious and big names in the industry. The motorcycle manufacturers present prototypes and new models that will soon enter the market, projects for which there are thousands of people working to offer new items, original or restyled. Nisa has participated in all this 'behind the scenes' we are partners of Italjet, Benelli and Askoll for whom we have taken care and created the saddles and seat covers of the prototypes and new models.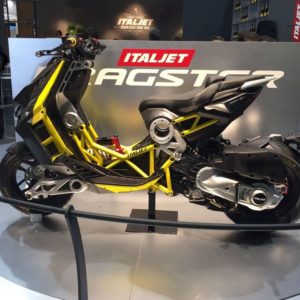 Italjet's Dragster, a name that goes back to the past but if you look at the new model, it looks like it came out of a fantasy movie! It's eccentric, original and super sporty. After 23 years, one of the most beloved and desired scooters of an entire generation, will return to the roads starting this spring.
"We are proud to present the new Dragster today, which we believe will become a new benchmark in its segment. It is the perfect combination of technology, sportiness and Italian design. The frame is new, the 125cc and 200cc engines are new, and the single-sided swingarm with Independent Steering System is new," said Massimo Tartarini, Managing Director of Italjet Spa.
In our opinion (and not only ours!) the Dragster is one of the most beautiful and avant-garde restyling of the whole show.
And its saddle is no less avant-garde: unusual, captivating and innovative.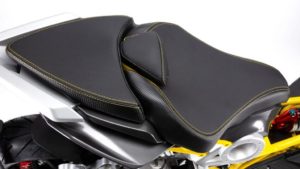 Rarely do we stop to think about the work that can be behind every component of these two-wheeled jewels. This saddle has been designed by Italjet technicians and Nisa has skillfully made it real.
Initially it wasn't easy, but thanks to the skill and experience of our staff, in the end the result was perfect.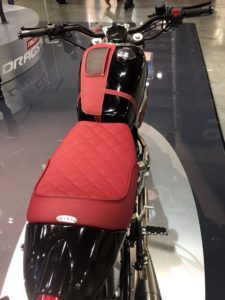 Caffeina is the second new product presented by Italjet. The name of this model makes you immediately think of a bike in the style of a cafe racer and in fact, the historic Bolognese company, aims to offer a bike with a vintage style but cutting-edge technology.
To create these saddles we used the best leather: beautiful, durable and waterproof.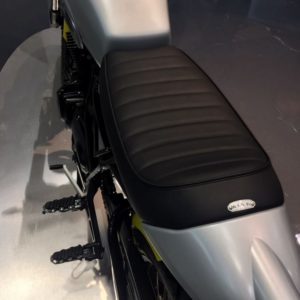 We also made the padding from high-density rubber sheets that have been shaped and polished according to the mathematics provided by the customer.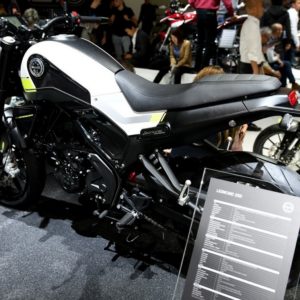 For Benelli's innovations, Nisa has created the seat covers for the new models Leoncino and TRK.
While for Askoll, the leader company for bicycles and electric scooters, our company has created the saddle and the rear seat of the new electric scooter presented at Eicma 2018.